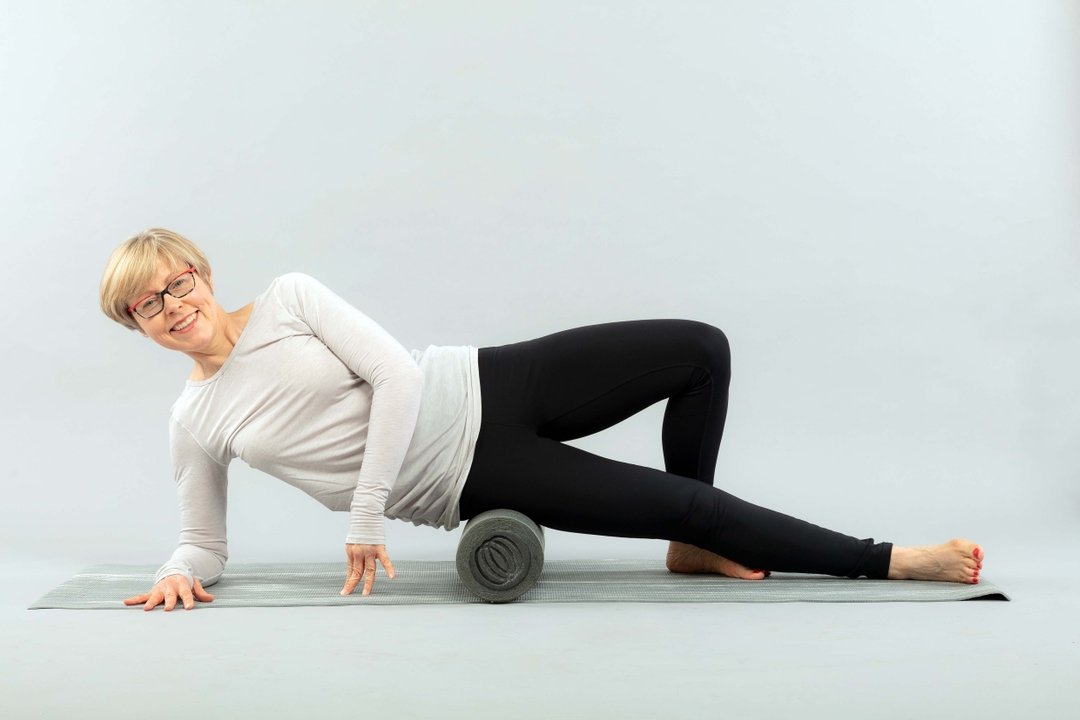 Phillipa Butler, the founder of Precizion is a Chartered Physiotherapist with many years of experience in the NHS and private sector helping people recover from accidents, illness or injury. Her passion is teaching and Phillipa loves working with people to help them exercise in a correct, safe and effective way and discover the life enhancing power of movement.
Phillipa is a Certified Pilates Mat and Reformer teacher, Certified Hatha Yoga and meditation teacher and she uses her many and varied skills to generate and enhance well-being.
My Story
Movement, It's in my DNA!
My dad, Chris Butler, Olympic Athletics Coach and Conditioning Coach for Wigan Rugby League Club (C1990's) began his career in sport practicing on his family!  
From as far back as I can remember training was a way of life and we reached the heady heights of 'Britain's 10th fittest family' when I was 13! My brother was more talented than I and competed in the English Schools Athletics, all our lives changed course overnight when he was killed in a motorcycle accident, he was 16 and I was 17. Less than a year later I was on my way to Sheffield to train as a Physiotherapist; combining my sporting hobbies, an interest in science and a desire to help people.
I have exercised and taught exercise throughout my whole life and it has been my refuge from the mental health challenges that have peppered my life. Not least of all when my first born son was diagnosed with Cancer aged 1year, a tumultuous 12 months followed and thanks to the NHS he is a healthy young man now.
This experience shaped my whole ethos on life and resulted in a clear focus on health in its broadest sense for my family and opting for natural approaches wherever possible.
The Healing Power of Pilates
I injured my back as a young physiotherapist and suffered back pain on and off for many years. A Physiotherapy colleague introduced me to Pilates and in 2005 I attended my first Pilates training course. The effects of that weekend on my own body were profound and I was a convert from that time forwards.
My Interest in the Menopause
I became aware of the first symptoms of my approaching menopause from the age of 45 when hot flushes, heavy periods, palpitations, digestive disturbances, severe sleep disruption and overwhelming fatigue joined me in my life.
Over the next 5 year I found myself feeling let down by my GP and set about learning all I could to manage my symptoms and live my life on my terms.  Yoga, breathwork and meditation practice joined my movement toolkit around this time, and hence I incorporate all that I have learned into the programmes I teach for the benefit of all women.
Training Courses
Menopause Management for Physiotherapists (POGP)
Level 1 Hypopressives (IHC)
Certified Mat Pilates Instructor (APPI)
Certified Pilates Reformer Instructor (APPI)
Hatha Yoga 200 hours qualified (Active Balance)
Therapeutic Yoga (APPI)
Explain Pain (NOI)
Pilates for Osteoporosis (APPI)
Pilates for Scoliosis (APPI)
Pilates for the shoulder (APPI)
Rescuing the older knee (J McConnell)
Therapeutic exercises for neck pain (Dr D Falla)
I'm registered with