Podcasts
I host regular podcasts with leading health and wellness experts from around the world to learn from their experience in my quest to improve our physical and mental fitness. I that hope you enjoy these conversations as much as I did having them and gather some great tips and new information from me and my guests.
Move to Live..Live to Move
Caring for your brain cells may not be top of your list of priorities around menopause but brain fog, memory loss, low mood and anxiety are all feature of peri-menopause and can persist into Menopause. Checkout my 7 steps to better mental fitness today!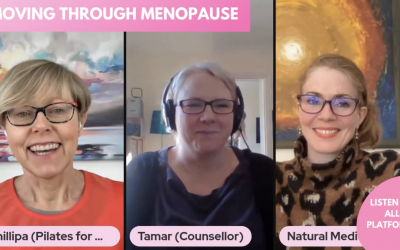 As ladies of a certain age, we are living with a bit less of those reproductive hormones and that can make life a little bit challenging on occasion. There's no doubt that the hormonal shifts of menopause can interfere with our libido. You may have boisterous...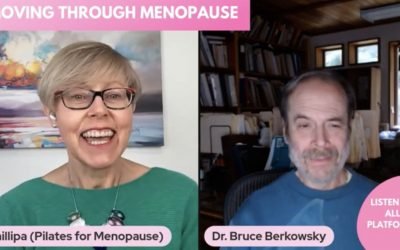 This episode I chat all things menopause and general health and wellness with Dr Bruce Berkowsky. His approach to wellness embraces naturopathy, herbology, nutrition, homoeopathy, and aromatherapy. Our first port of call is to examine what is happening in a person's life to discover any excess or deficiency…
Getting away from it all definitely has its advantages and a silent retreat may not be your idea of a great getaway.  Perhaps t's a luxury your budget doesn't quite stretch to. What might you expect? and what are the benefits? This episode I chat with Sune...
A Mindful Menopause: How can mindfulness possibly help manage menopause symptoms! It's all about my hormones right? Well yes… and no… In this episode Phillipa and Sune knock this 'hot' topic back and forth. There are many variables which contribute to our experience of Menopause. Stress is definitely one of them so when one…
Does the idea of eating chocolate 'on purpose' fill you with excitement or maybe apprehension? Not sure you will know when to stop? Me neither! Food is a passion of mine and I spent a large portion of my life openly 'running to eat'. Becoming more mindful around food...
Move to Live..Live to Move
This episode I chat with Christiana T Johnson; a certified fitness and nutrition coach. Fertility challenges are not just the domain of women and Christiana works with couples from conception to post delivery. Christiana and I are passionate about the health benefits...
Join Precizion
One-on-one consultations and online group classes each week including Pilates, Hatha Yoga, Mindful Movement and Meditation, all designed with the menopause in mind.