Reviews & Testimonials
Pilates, Yoga & Physiotherapy for Menopausal Women & Anyone Really!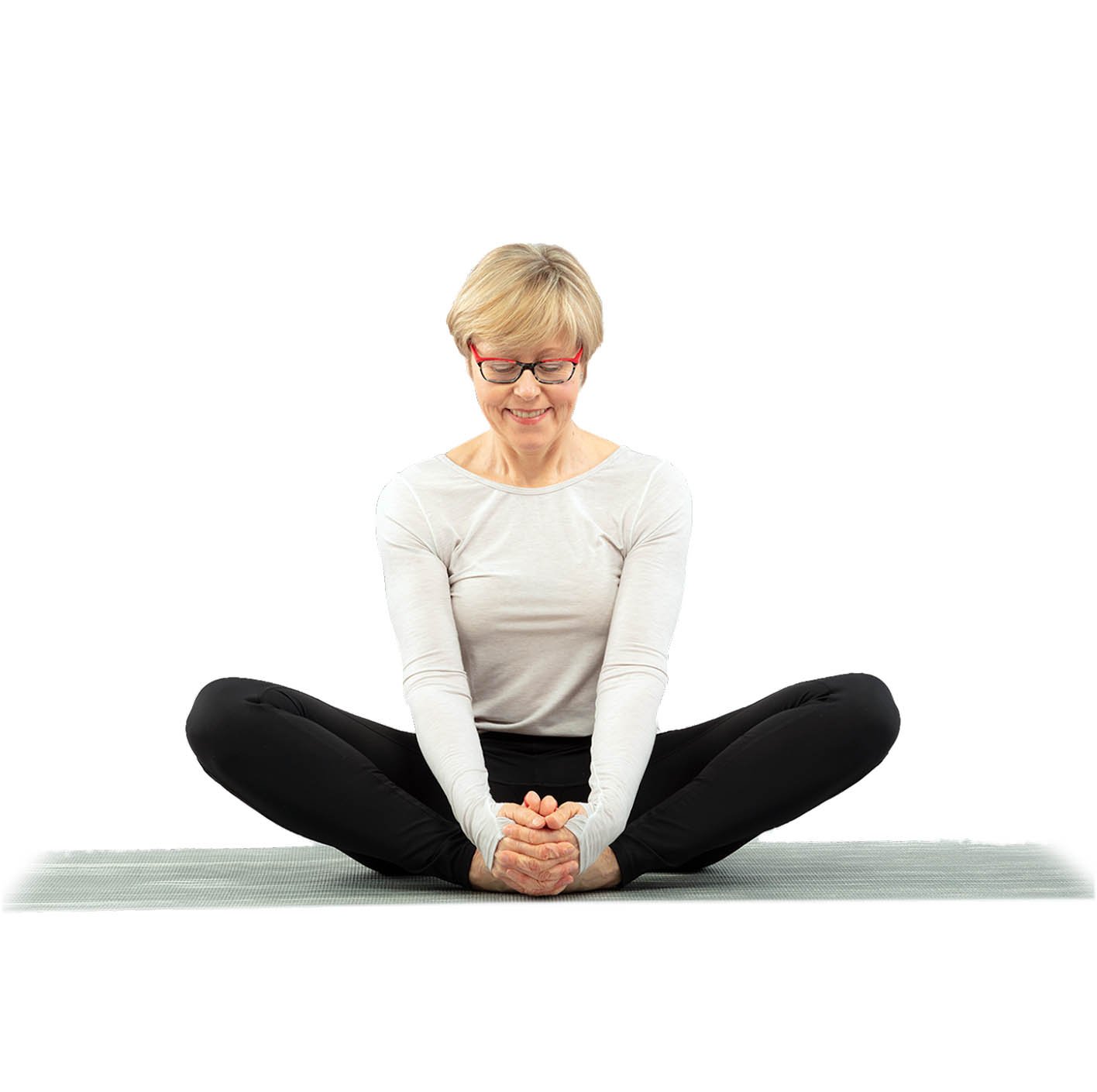 I offer Clinical Pilates and Yoga sessions to improve the health of menopausal women and indeed everyone is welcome to join me. Although I am based in the UK, my yoga and pilates classes are available online to patients and the health conscious worldwide. The following information should help you make an informed decision about my expertise and commitment to you.
As a Physiotherapist in the NHS I worked with thousands (over 20000 easily) of patients following accidents, recovering from orthopaedic surgery or suffering from a medical condition. The most common conditions I encountered were undoubtedly people suffering from low back pain and neck pain, closely followed by knee and shoulder pain. I always worked hard to educate and empower patients to take control of their health problems using a range of treatments but always with appropriate exercise at the heart of my approach.
Alongside my work in the NHS I taught Studio Pilates for over 16 years and added Hatha Yoga and Meditation to my repertoire more recently. I now bring all my vast experience to bear in this venture that is Precizion Ltd to fulfil my mission to guide and empower people to live their best lives through movement interventions.
Getting over a hip fracture in your 40's!
Helen suffered a hip fracture in her 40s, not something you would expect unless you know that for the 5-8 years around the menopause we suffer a net bone loss of up to 10% which increases our risk of fragility fractures. Hip surgery followed which left her with a limp which when you are a mother of young teenagers is no laughing matter. I was glad Helen found her way to me and to discover the power of Pilates to rehabilitate, restore and rejuvenate.
Checkout her experience of Pilates in her own words.
Use it or lose it!
My vast experience of working with people with problems is that I have amassed an in-depth knowledge of why things go wrong and the focus of my Pilates and Yoga sessions now is to offer the strategies and approaches which will allow us to be fit, strong and healthy.
I recall vividly many people who embraced my exercise programmes with a large dose of scepticism only to return thrilled that simple self help techniques could be so effective and promising to keep on with the programme. The difficulty arises when we begin to feel better and the drive for us to do our 'homework' is not quite so strong and anyway 'what difference can a few days off make?'
I have been working with Phillipa for the last three years.  I started as a beginner and now I absolutely love my weekly one to one session either on the reformer or online. Phillipa is what I call an investor in people.  She listens to what you are feeling in your body and adjusts the sessions accordingly.  Phillipa has an unbelievable knowledge of how the body works.  My body has improved tremendously in tone, strength and flexibility.  I only wish I had done this sooner.
But when days turn into weeks we enter dangerous territory. The gains that can take 4-6 months to achieve can be lost in the space of 4 weeks and so we return to the well trod path which is 'use it or lose it'
This is when attending classes helps you to keep the promise you made to yourself and doing Pilates and Yoga online means you don't even have to beat traffic, pay for parking, arrange childcare or risk slipping over in icy conditions in the winter time.
Hear what some of my current Precizion alumni have to say about Pilates
Prevention is better than cure
You don't have to have anything wrong with you to benefit from Pilates and the sooner you begin the more benefit you will gain. Anuszka loved Pilates so much that she has gone on to become a Pilates teacher herself and when time permits she makes time to join me for a Reformer session online.
I started going to Phillipa for reformer and mat classes after having my second child, and had an hour or two a week to focus on me again.  I cannot tell you how I LOVED it.  Not only the endorphins from exercising and the effects that pilates has on the mind and body but the fact that Phillipa was such a great teacher. She will make you smile during something quite tough, and correct you when you need it. She pushed me in my reformer sessions and I felt stronger and stronger each week.
When I completed my Yoga training and introduced Yoga into my Online schedule my clients were curious to explore the difference between the two disciplines.
In my opinion these two disciplines complement one another beautifully and by joining Precizion Unlimited you are enjoying the best that each has to offer. Lori has done just that and tells me "my week isn't complete without my sessions".
Charlotte on the other hand discovered that after years of doing Pilates she actually prefers to do my Yoga class!
I am absolutely of the opinion that it is important to enjoy your exercise to get the most benefit and the science backs up this view. But it's a bit like we say to our children when faced with a plate of vegetables, how do you know if you like it if you've never tried it?
Pilates Teachers and Teachers in Training
If you are a Pilates teacher you will already know that working on your own body is something we must continue to do and that just teaching our classes alone just isn't enough.
I have supported and mentored teachers in training and many qualified teachers who value my approaches to delivering a high quality clinical Pilates experience. 
As a pilates teacher it is so important that I work on my own body too. I love her classes as they are challenging and fun.
She is very precise with her cueing, ensuring that we maintain the correct position to get the most out of the exercise. They are varied, structured and progressive which allows us all to improve at our own rate.
Her classes are always balanced, ensuring that we cover all planes of movement and her exercises are very focused on functional movement so the benefits continue into our daily lives.
Join Precizion
So whether you are new to exercise or just looking to try something different to your usual we have a membership option just for you.